A healthy, loving sex life is among the most important factors to a happy, lasting marriage. Oftentimes, relationship issues related to sex are actually the result of lacking communication between husband and wife.
In this segment, you will benefit from professional advice and conversation-starters. By talking through these sensitive topics during your engagement, you will position yourselves for a lifetime of healthy, exciting and fulfilling intimacy.
Communicate your desires and fears to your partner.
Give yourselves time to learn how your bodies respond to one another.
Respect each other's limits.
Make it a lifelong habit to touch and hold each other.
Keep "dating" all through the years, making it a priority to have intimate time with your spouse.
Make your relationship an adventure of the heart, mind and body. Enjoy a lifetime of shared discovery.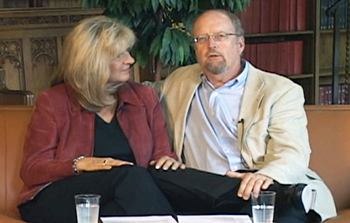 This segment features a married couple of more than 30 years. They are individually-qualified presenters, bringing great professional experience, education and personal insight to the discussion.
Dr. Dennis Sugrue is a clinical psychologist and Associate Clinical Professor of Psychiatry at the University of Michigan Medical School. He received a Master of Science Degree in Experimental Psychology from Eastern Michigan University and completed his doctoral studies in clinical psychology at the University of Windsor.
Working in Catholic education for thirty-five years, Bernadette Sugrue is the retired Superintendent of Catholic Schools for the Archdiocese of Detroit. Previously, she was an elementary school principal for eight years, and prior to that a junior high school teacher for sixteen years.