Congratulations! You will soon be married to the person you love… and to their parents, siblings, family traditions and expectations!
Whether your future spouse maintains a close relationship with family or not, you will soon find that their influence remains a key part of who your future spouse is now (and will be when they become your actual spouse). The same concept applies to you and the role your family will play in your married life.
Which traditions were important to you throughout your upbringing that you wish to continue on with the family you create with your spouse?
Do you and your fiancé share the same faith? How will your religious beliefs be honored as a married couple?
How do each of you define the "ideal" family size? When do you foresee raising children?
Define the roles of husband/wife, man/woman as they relate to your involvement and interaction with one another.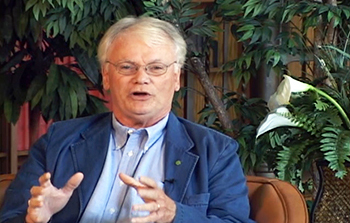 Tom Donahoo has been involved with the authorship, facilitation and presentation of marriage preparation and enrichment programs for nearly 30 years.
Tom's approachable nature and anecdotal presentation style make his discussions relevant for couples of any age or background. With over 40 years of marriage behind them, Tom and Anne have been a source of inspiration and understanding to many.