One way to have a happy, healthy, and holy marriage is to learn to pray together. The presenters share their personal stories with you and offer ideas for praying together to strengthen your bond as a married couple and to help you grow in faith.
Do you think it is important to pray together as a couple?
Are there right and wrong ways to pray?
How can we show others we are Christ-centered?
Does praying together get easier over time?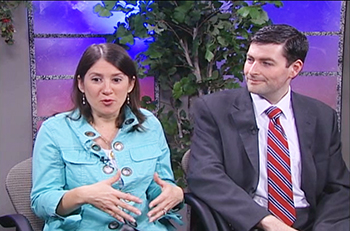 Peter and Margie Breen present Couple Prayer.
Margie Manczko Breen is the Director of the Respect Life Office of the Archdiocese of Chicago where she has worked for twelve years.
Peter Breen is the Executive Director and legal counsel of the Thomas More Society.
Peter and Margie have been married nine years.