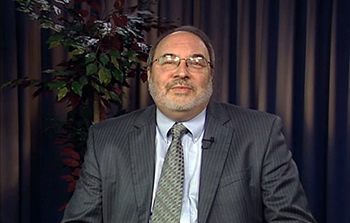 Dr. James Healy, PhD is the Director of the Center for Family Ministries of the Diocese of Joliet.
Dr. Healy has spoken on marriage in over 70 dioceses across the country. His marriage preparation and enrichment booklets and CDs (most notably How to Get Married and Stay Engaged CD, Living Together and Christian Commitment materials) are used by dioceses, parishes, and couples throughout the United States and beyond.
Since 1989, Dr. Healy has been the director of the Center for Family Ministry of the Catholic Diocese of Joliet, Illinois. He received his M.A. in the Social Sciences from the University of Chicago in 1978 and his Ph.D. in Counseling Psychology from the University of Illinois in 1985.
Having written for such magazines as Family Perspectives, Marriage, Liguorian, Catholic World, and Deacon Digest, Dr. Healy is also an online contributor to the popular Catholic Bishops' marriage website: www.ForYourMarriage.com
Dr. Healy was the founding president of Illinois Catholic Family Ministries, and has served as an advisor to the National Council of Catholic Bishops' Committee on Marriage and the Family. He was honored with the 2000 Family Ministry Award by the National Association of Catholic Family Life Ministers. He and his wife Madonna have four children.