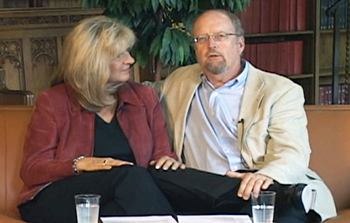 Dr. Sugrue is a presenter of the Healthy Sexuality & Intimacy segment.
Dr. Dennis Sugrue is a clinical psychologist and Associate Clinical Professor of Psychiatry at the University of Michigan Medical School. He completed his undergraduate work at Sacred Heart Major Seminary and received a Master of Arts Degree in Religious Studies from the University of Detroit. He received a Master of Science Degree in Experimental Psychology from Eastern Michigan University and completed his doctoral studies in clinical psychology at the University of Windsor. His private practice is located in Bloomfield Hills, MI. Previously, Dr. Sugrue was Associate Division Chief of Outpatient Psychiatry for the Henry Ford Health System.
Dr. Sugrue, a recognized expert in human sexuality, is listed in Who's Who in America and Who's Who in the World for his contributions to the field. He was the founder and former co-director of the Henry Ford Center for Human Sexuality. He lectures on sexual issues across the United States and at international conferences and is often quoted in the popular media including Ladies Home Journal, Parents' Magazine, Esquire, Cosmo, and Glamour.
Dr. Sugrue is a past President of the American Association of Sex Educators, Counselors, and Therapists (AASECT), the nation's largest credentialing organization for professionals specializing in human sexuality. He has authored journal articles and textbook chapters, in addition to serving on the editorial board for the journal Sexual Addiction and Compulsivity.
Sugrue is featured in the recognized Sex Over Sixty DVD and he co-authored Sex Matters for Women: A Complete Guide to Taking Care of Your Sexual Self, published in 2002 by the Guilford Press.
His wife, Bernadette, is the retired Superintendent for Catholic Schools in Metropolitan Detroit. They have been married more than 30 years and have two adult sons, Dennis and Sean.