Learn from a diverse group of 26 presenters covering 19 distinct topics.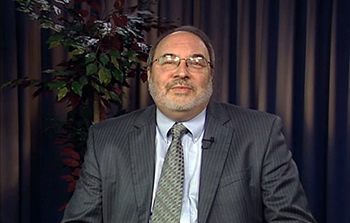 Dr. James Healy, PhD.
Dr. Healy is the Director of the Center for Family Ministries of the Diocese of Joliet
He has spoken on marriage in over 70 dioceses across the country. His marriage preparation and enrichment booklets and CDs (most notably How to Get Married and Stay Engaged CD, Living Together and Christian Commitment materials) are used by dioceses, parishes, and couples throughout the United States and beyond.
Catholic Marriage Prep Class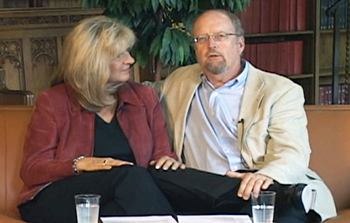 Dr. Dennis Sugrue
Dr. Dennis Sugrue is a clinical psychologist and Associate Clinical Professor of Psychiatry at the University of Michigan Medical School.
He completed his undergraduate work at Sacred Heart Major Seminary and received a Master of Arts Degree in Religious Studies from the University of Detroit. He received a Master of Science Degree in Experimental Psychology from Eastern Michigan University and completed his doctoral studies in clinical psychology at the University of Windsor.
Catholic Marriage Prep Class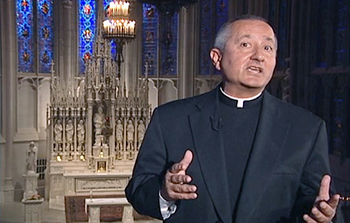 Rev. Louis J. Cameli
Father Lou Cameli is a priest of the Archdiocese of Chicago, ordained in 1969.
Father Cameli was the founding director of the Office for Ongoing Formation of Priests. Appointed by Cardinal George as the Archbishop's Delegate for Formation and Mission, Fr. Cameli now serves as a resource theologian to the agencies of the Pastoral Center. He holds a doctorate in spiritual theology from the Pontifical Gregorian University in Rome.
Catholic Marriage Prep Class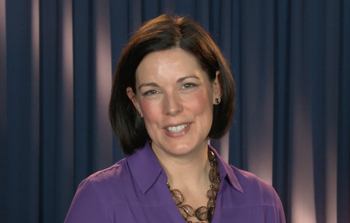 Kelley Long
Kelley Long is a personal finance expert and financial planner who has appeared on NBC National News, Fox Business and WGN Chicago and is a regular guest on Chicago's WBBM noon radio business hour. She is frequently quoted in the press, including articles in the Wall Street Journal, Real Simple magazine, CNNMoney, Time.com, and the Associated Press. As a member of the National CPA Financial Literacy Commission, she has made it her personal mission to educate Americans about money and how to create their own feeling of financial security.
Catholic Marriage Prep Class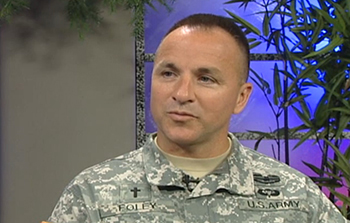 Father Matthew Foley
Father Matthew Foley was the Army Chaplain for the 101st Airborne Division
He was ordained a Catholic priest of the Archdiocese of Chicago in 1989 and was sent on a special assignment to Mexico as pastor of Santiago Apostol in Quechultenango, Guerrero where he began the El Nino Rey scholarship program, which provides educational scholarships, dental services, and family assistance to the people of Guerrero, Mexico. In 2009 Cardinal Francis George allowed Father Matt to became a US Army Chaplain.
Catholic Marriage Prep Class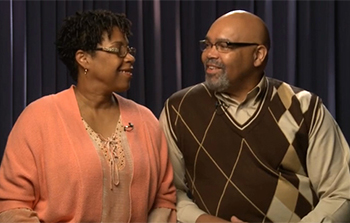 Andrew and Terri Lyke
They are the founders of Arusi Network, Inc., a not-for-profit organization that educates African Americans on the skills and benefits of Christian marriage. Together they served as advisors to the U.S. Conference of Catholic Bishops' (USCCB) Committee on Marriage and Family. Andrew has served as a board member for the Catholic Network of Volunteer Services, and is a former Secretary of the National Advisory Council of the USCCB.
Catholic Marriage Prep Class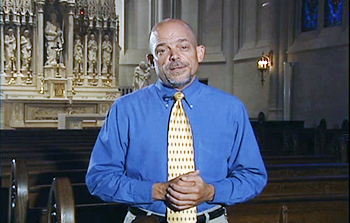 Todd Williamson
Todd Williamson is the Director of the Office for Divine Worship at the Archdiocese of Chicago.
Todd has been the director of the Office for Divine Worship at the Archdiocese of Chicago for eight years where he has dealt with pastoral situations in regards to the liturgy.
Catholic Marriage Prep Class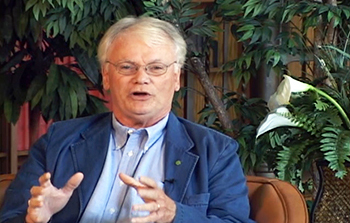 Tom Donahoo
Tom Donahoo is the Campus Minister at the Archdiocese of Detroit.
Tom has served as the Campus Minister for two respected colleges in Michigan. He has been involved with the authoring, facilitation and presentation of marriage preparation and enrichment programs for nearly 30 years.
Catholic Marriage Prep Class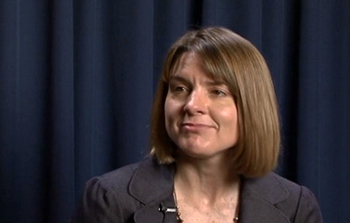 Elizabeth Marquardt
Elizabeth Marquardt is the author of Between Two Worlds: The Inner Lives of Children of Divorce.
She is editor of FamilyScholars.org, where she also blogs, and is director of the Center for Marriage and Families at the Institute for American Values in New York City. She is also lecturer in American Studies at Lake Forest College.
Catholic Marriage Prep Class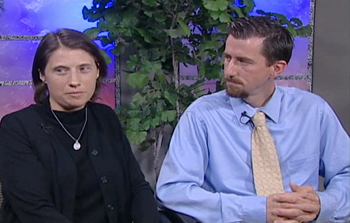 Craig and Amy Dyke
Craig and Amy Dyke present Theology of the Body.
Craig and Amy Dyke, Theology graduates from Franciscan University of Steubenville, are celebrating 13 years of marriage this summer and are the proud parents of five children.
Catholic Marriage Prep Class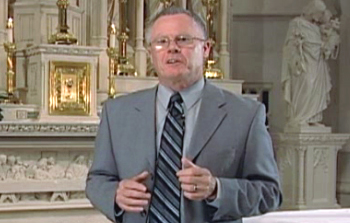 Frank Hannigan
Frank Hannigan served as the Director of the Marriage and Family Ministries Office of the Catholic Archdiocese of Chicago for thirty years.
He was responsible for the coordination and implementation of all ministries and programs in the Marriage and Family Ministries Office. These ministries include the Cana Conference, Divorce and Annulment Support Ministry, Hispanic Family Ministries, and Natural Family Planning.
Catholic Marriage Prep Class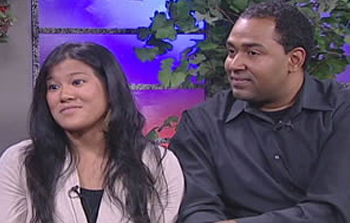 Tessa and Jelani McEwen
Tessa McEwen is a certified NFP instructor. She met Jelani on the first day of class of their freshman year at the University of Notre Dame, where Tessa studied Sociology and Jelani majored in English.
They married in 2007 and now live in Chicago with their daughter Via Lourdes and son Quest Augustine.
Catholic Marriage Prep Class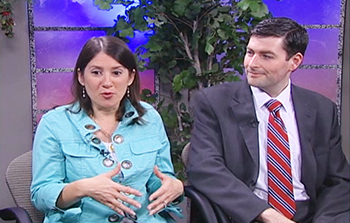 Margie and Peter Breen
Margie Manczko Breen is the former Director of the Respect Life Office of the Archdiocese of Chicago where she worked for eleven years. She graduated from Loyola University of Chicago with a BA in Communication in 1997.
Peter Breen is the Executive Director and legal counsel of the Thomas More Society. He focuses his law practice on protecting First Amendment rights to free speech.
Margie and Peter have been married for nine years.
Catholic Marriage Prep Class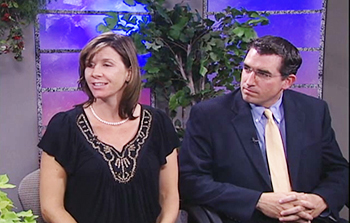 Ray and Amanda McPartlin
Ray McPartlin is the Associate Sales Director of Verizon. He is a Chicago native, a Loyola High School graduate, and attends Loyola University of Chicago.
Amanda McPartlin, a former Catholic school teacher, received her BA in Education from Northeastern Illinois University. She is originally from Iowa, and met Ray on a cruise.
They have been married 13 years and have five children.
Catholic Marriage Prep Class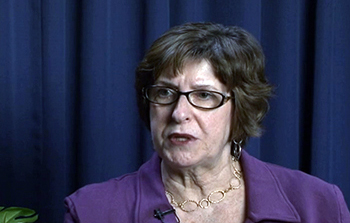 Elsie Radtke
Elsie Radtke is the retired Associate Director and Coordinator of Divorce and Annulment Support Ministries for the Archdiocese of Chicago, where she worked for fifteen years.
She is trained in mediation, divorce prevention, divorce healing, marriage preparation, the annulment process, and stepfamily dynamics. She earned her bachelor's degree from the University of Illinois at Chicago and her masters in Education from St. Xavier University.
Catholic Marriage Prep Class