Wondering what couples experience with this online Catholic marriage preparation program?
Click on the sections listed below to see what each step looks like. 
Website Home Page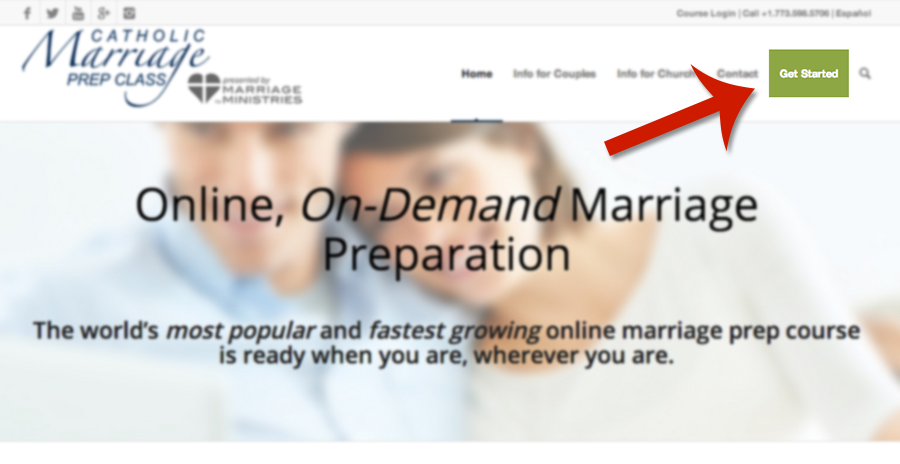 Course Catalog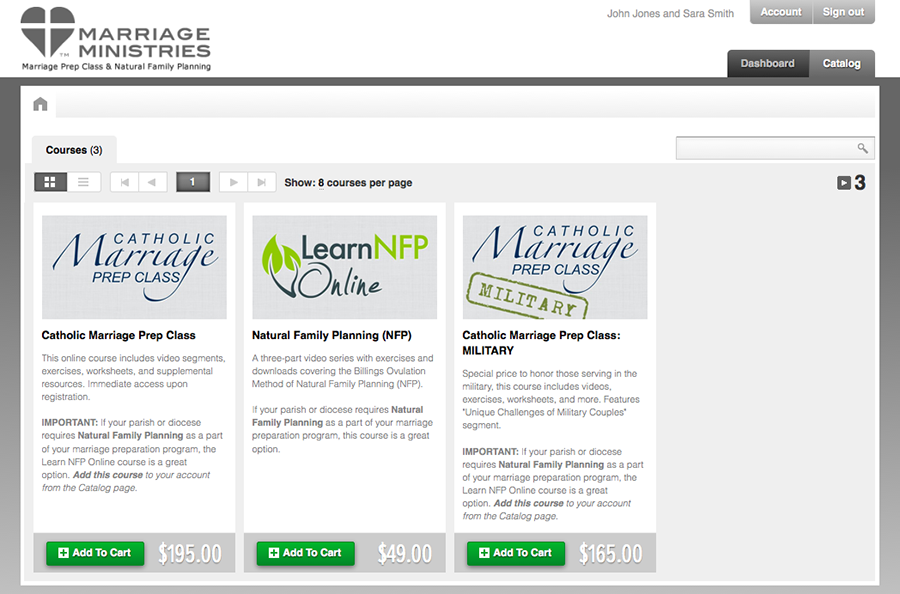 Course Elements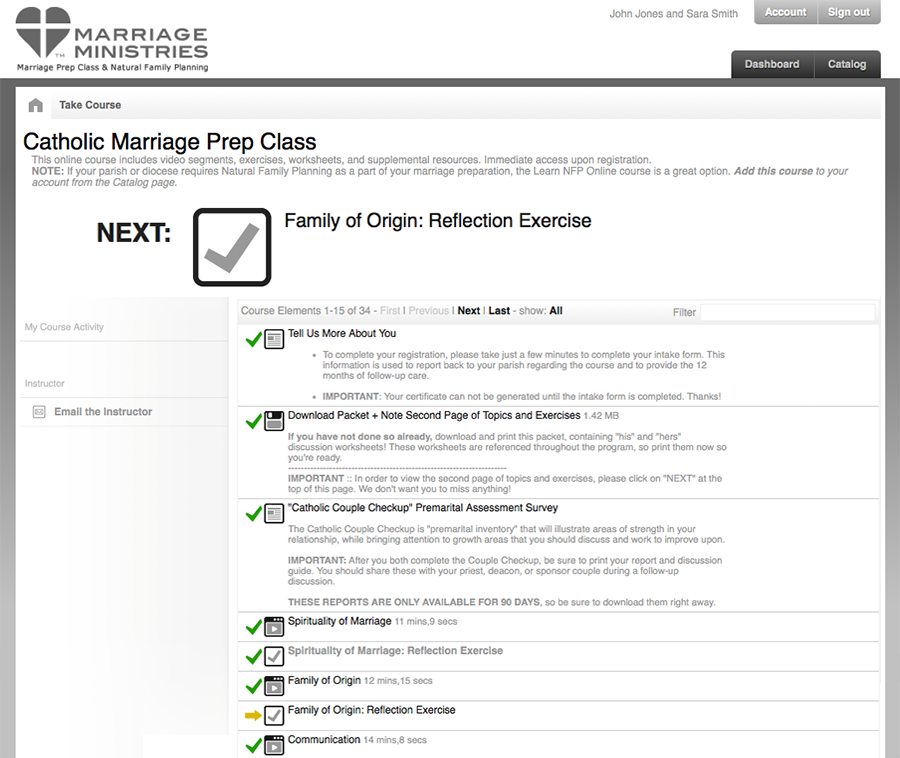 Catholic Couple Checkup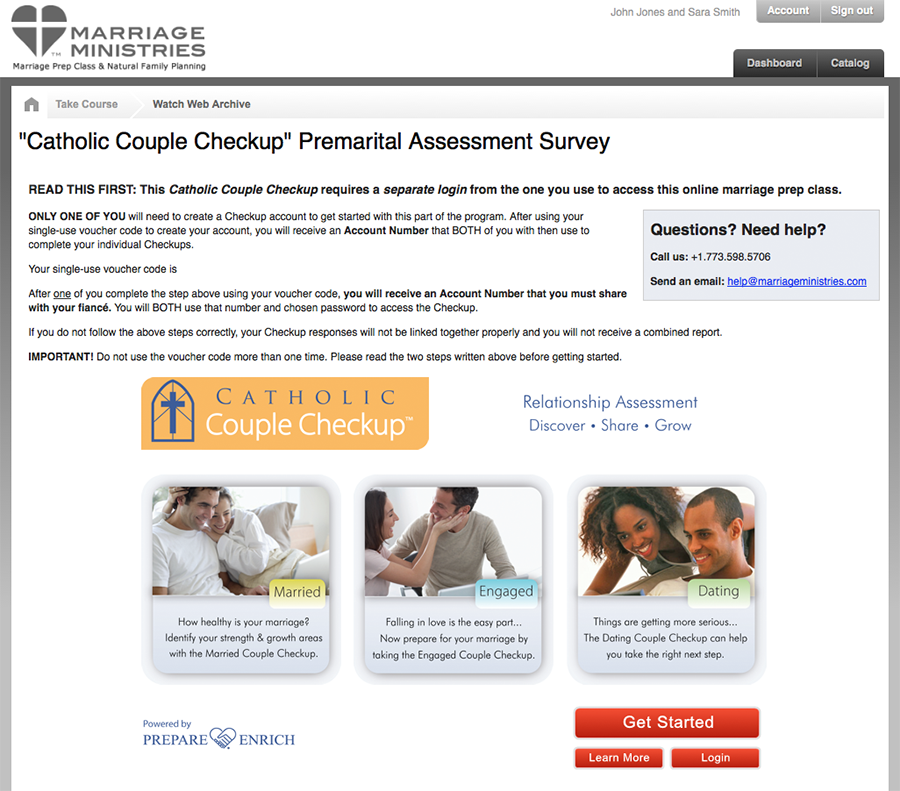 Couple Checkup Email Results to Priest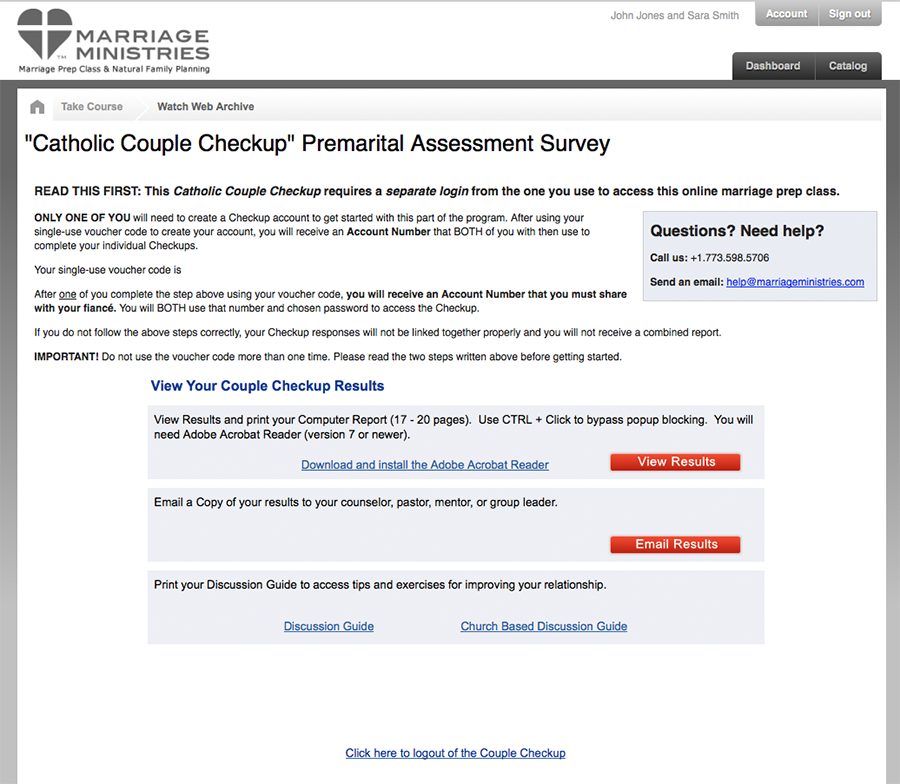 Download Packet Worksheets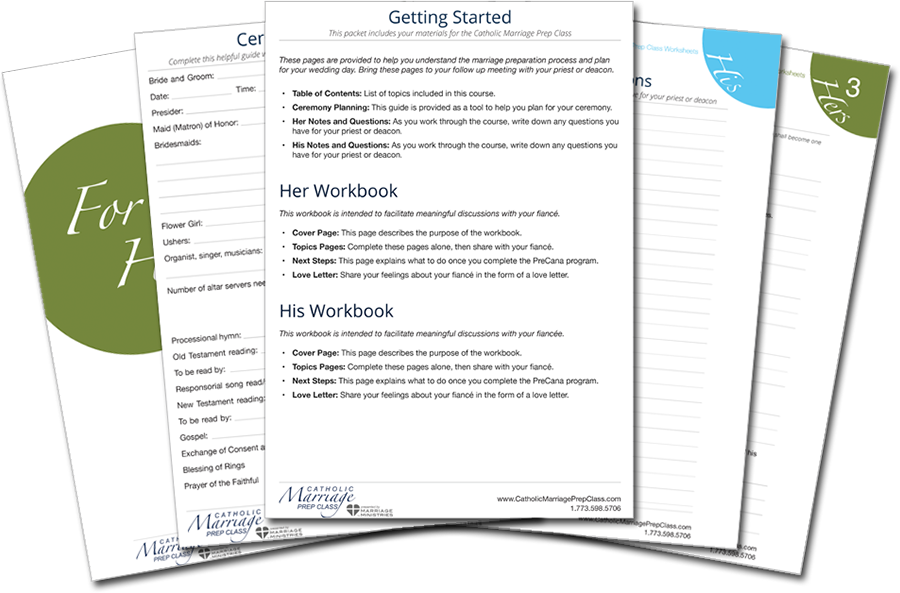 Chalkboard / Video Page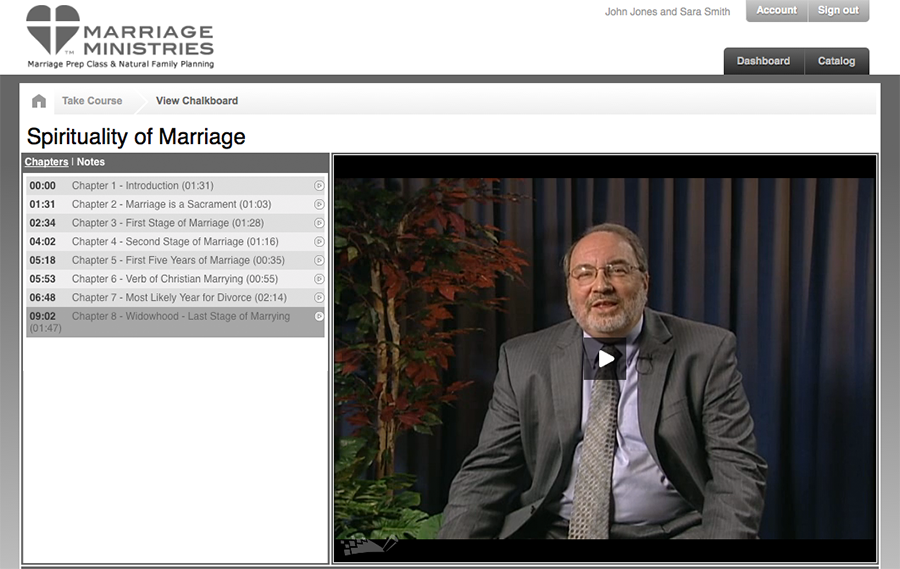 Reflection Exercises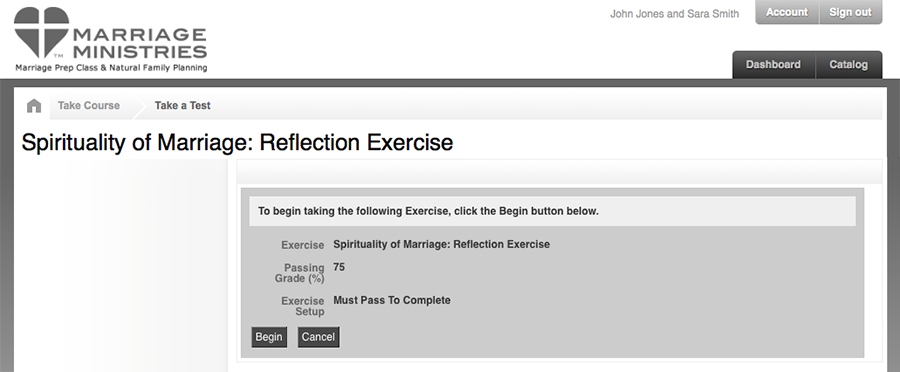 Certificate of Completion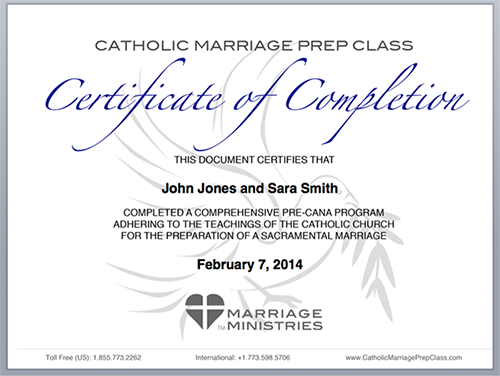 Like what you see?
Schedule a demonstration: